Potlucks
with Wayfarers

March 26th, 2021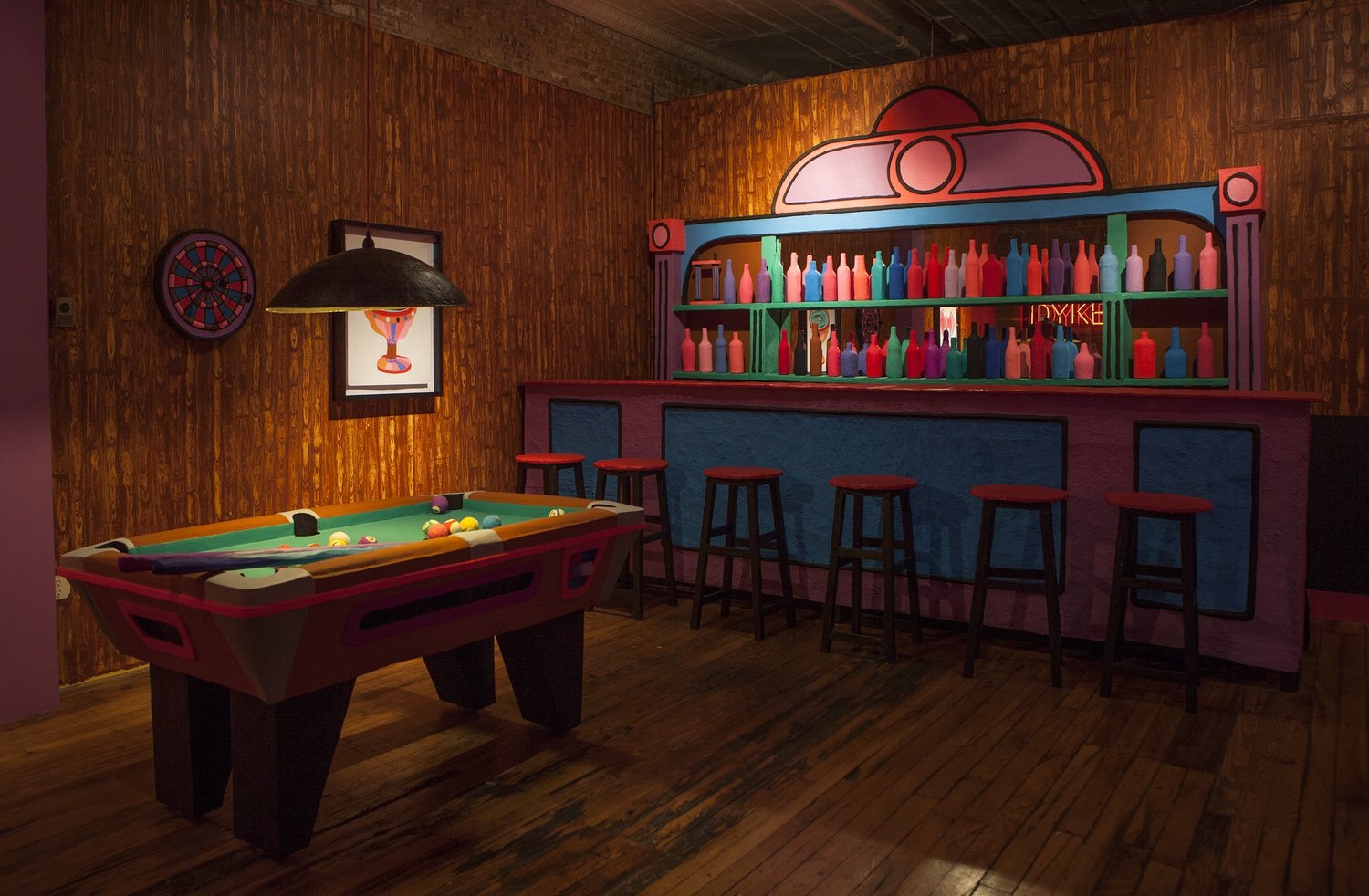 listen in iTunes
Wayfarers was an artist-run gallery and studio space open from 2011 until 2020. I sit down with founder George Ferrandi and former member artist Cynthia Reynolds to talk about its legacy and the fate of scrappy spaces like itself in post-pandemic cities.
Show Notes
George Ferrandi
Cynthia Reynolds
Wayfarers
Ejecta Projects
Video documentation of what we create may save us, the final Wayfarers member exhibition, at Ejecta Projects
Images


1.
Portrait of George Ferrandi
2.
Portrait of Cynthia Reynolds


3.
Wayfarers
. Installation view, exterior: Tympanum, presented by Art Shape Mammoth and curated by Erin Gleason, October 6-22, 2017, Wayfarers, Brooklyn, NY. Artists Wendy Copp, Zachary Fabri, Leslie Fry, Paul Higham, Vishnu Seesahai, Sandra Stephens, Julie Ward, and Lindsey Wolkowicz

4.
Macon Reed, Installation view: Eulogy For The Dyke Bar, September 6-27, 2015, Wayfarers, Brooklyn, NY
5.
Installation view:
what we create may save us
, curated by Cynthia Reynolds, October 2-30, 2020, Ejecta Projects, Carlisle, PA. With artists: Kate Alboreo, Yael Azoulay, Patty Barth, Claire Blanchette, Elisabeth Condon, George Ferrandi, David B. Frye, Tom Keating, Cynthia Mason, David McQueen, Maureen O'Leary, Kimberly Reinhardt, Cynthia Reynolds, Samantha Robinson, Jillian Rose, Jonathan Sims, Meredith Starr, Elise Wunderlich
Thumbnail.
Still:
Farewell Wayfarers
, a video by artist Hannah Walsh