In Paradise with Bobo
April 26, 2018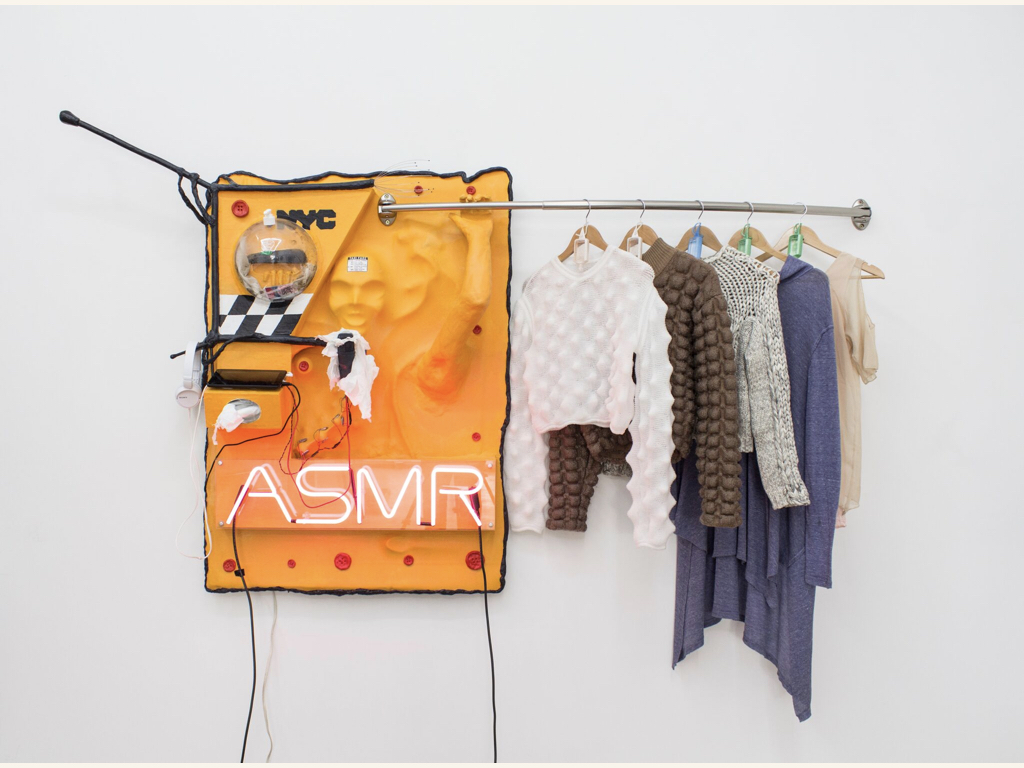 listen in iTunes
The first ever podcast recorded in my new RECESS in Brooklyn, NY! Bobo is Phil Cote, Drew Gillepsie, and Nick Payne. Bobo's work is elaborate, goofy, and controversial. We have a lovey-dovey conversation about it. Nick's not there.
Show Notes

Bobo
Images
1.
Bobo logo courtesy of Drew Gillepsie
2.
Group photo of Bobo courtesy of Drew Gillepsie
3.
Cover of Bobo's most recent album, The Bobo Learns Idea
4.
LES Flu Fashion
, Installation view, 2016
A fashionista sensitive to soft sounds and soft down home fibers serves as a flu bearing host. As a resident of a city very susceptible to contagion she cant help herself passing the neurolinguist NYC subway sickness into the $7,000 binaural microphone as she broadcasts gently whispered num-num's. She further escapes her sickness reality by buying really high end snuggly wears and listening to comforting ASMR trigger videos in her charcoal wool protection blanket cacoon. (Thanks to Amanda Phelan for supplying apparel)
5.
Operational Calchead Hellbox
, Installation view, 2016
String answers within innards of a TI-83 graphing calculator, this pre-calc student has managed to find multiple methods of cheating on this scantron and in cheating puberty. Because of this
ultimate no-no
, he is now locked in this angry hell cube in a continual transition state of puberty.
6
.
Wegman's
, 1916, Gavin Brown